Go DRAM Fast
Universal Solution

Intel Optane Persistent Memory (PMEM) is positioned as "capacity memory" because DRAM is slightly faster.
Memory Machine virtualizes both DRAM and PMEM. A Memory Machine breakthrough is the ability to make a virtualized pool of DRAM and Intel Optane Persistent Memory go DRAM-fast. The "DRAM Performance" feature allows organizations to tune the amount of DRAM and PMEM allocated to a single app or to multiple apps. Organizations can now maintain DRAM performance while enjoying the lower cost, higher capacity, and persistence of PMEM.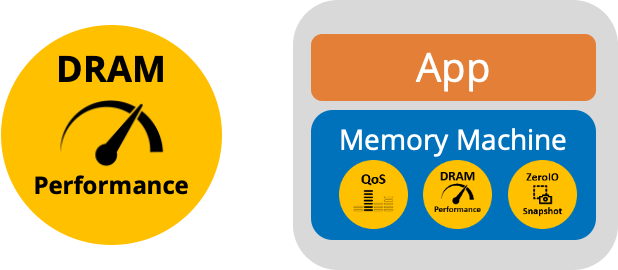 As Fast or Faster than DRAM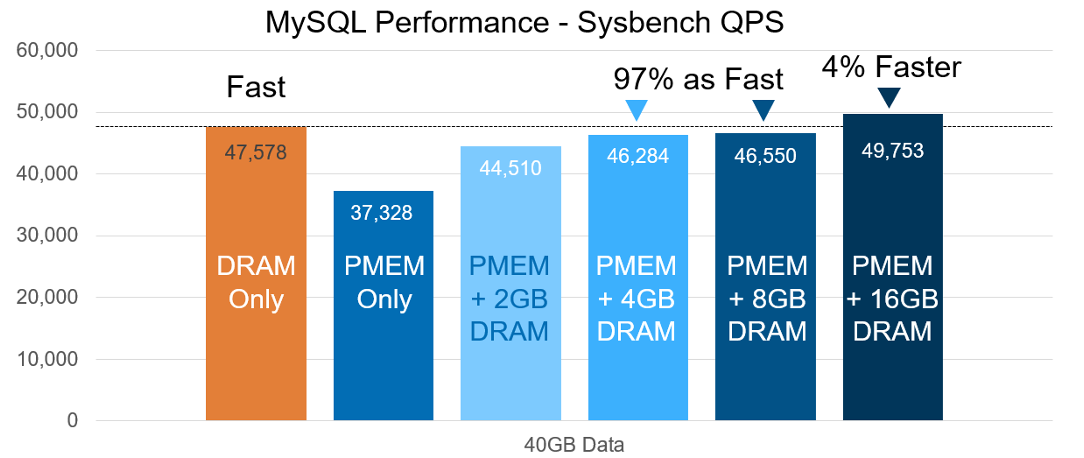 One of many benchmarks available that show Memory Machine can make a pool of DRAM and PMEM perform as fast or faster than DRAM.