CORPORATE BROCHURE
MemVerge
Opening the Door to Big Memory
Abundant. Persistent. Available.
In 2017, Intel released a new Optane SSD product. Under the covers of this new SSD was 3D XPoint, a new persistent memory. In the history of computing, "memory" and "storage" have always been two different concepts. Persistent Memory promises to change that and can be operated at memory speed while being persistent like storage. With the Optane SSD available, we knew that the real game changer, the persistent memory DIMM, was not far away.
We decided, right at that moment, to start MemVerge. With every new hardware substrate, a new software stack must be developed to allow the applications to take full advantage of the new hardware. In this case, that solution is Software for the new category called Big Memory. At MemVerge, our mission is to open the door to Big Memory Computing via the Memory Machine™ Software we develop. We are well on our way.
Our Vision
All Applications Live in Memory
Our Mission
Open the Door to Big Memory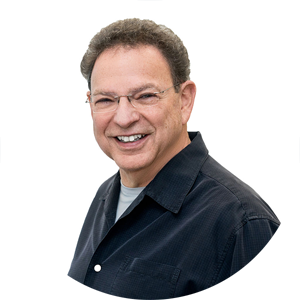 READ BIO
Shuki Bruck is a co-founder and the Chairman of MemVerge. He is the Gordon and Betty Moore professor of Computation and Neural System and Electrical Engineering at the California Institute of Technology (Caltech). He was the founding director of the Caltech Information Science and Technology (IST) program. He co-founded and served as Chairman of the technology companies XtremIO and Rainfinity.
Shuki is a Fellow of the IEEE, a recipient of the Feynman Prize for Excellence in Teaching, a Sloan Research Fellowship and a National Science Foundation Young Investigator Award.
Shuki received his PhD in Electrical Engineering from Stanford University, and his B.Sc. and M.Sc. in Electrical Engineering from the Technion, Israel Institute of Technology.
Shuki is a Fellow of the IEEE, a recipient of the Feynman Prize for Excellence in Teaching, a Sloan Research Fellowship and a National Science Foundation Young Investigator Award.
Shuki received his PhD in Electrical Engineering from Stanford University, and his B.Sc. and M.Sc. in Electrical Engineering from the Technion, Israel Institute of Technology.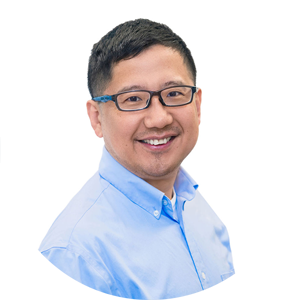 READ BIO
Charles Fan is co-founder and CEO of MemVerge. Prior to MemVerge, Charles was the CTO of Cheetah Mobile leading its global technology teams, and an SVP/GM at VMware, founding the storage business unit that developed the Virtual SAN product. Charles also worked at EMC and was the founder of the EMC China R&D Center. Charles joined EMC via the acquisition of Rainfinity, where he was a co-founder and CTO.
Charles received his Ph.D. and M.S. in Electrical Engineering from the California Institute of Technology, and his B.E. in Electrical Engineering from the Cooper Union.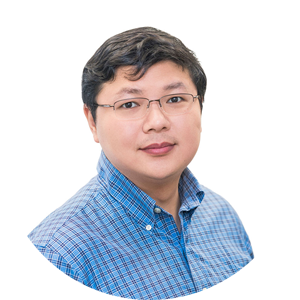 READ BIO
Yue is a co-founder and the Chief Technology Officer of MemVerge. Previously, he worked as a senior post-doctoral scholar in memory systems at the California Institute of Technology. Yue has extensive research experience on both theoretical and experimental aspects of algorithms for non-volatile memories. His research has been published in top journals and conferences on data storage. Yue received his PhD in computer science from Texas A&M University, and his B.Sc. in Information Security from Huazhong University of Science and Technology.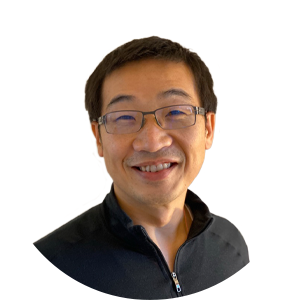 READ BIO
Jonathan is COO at MemVerge.  Prior to MemVerge, Jonathan was the cofounder and CEO of  Lulutrip, a TravelTech company that was the market leader for online sales of local tours and activities.  Lulutrip was acquired and became the core business of i++ Travel Group.  Prior to Lulutrip, Jonathan held senior positions at VMware, EMC, and SMARTS where he led Sales, Business Development, and Solutions engineering teams for Data, Systems, and Network Management software.  Jonathan started his career in networking, holding both technical and business roles at Bellcore, Cisco, and Screaming Media.
Jonathan received his M.S. in Information Systems from New York University, and B.S. in Engineering from the Cooper Union, where he graduated summa cum laude.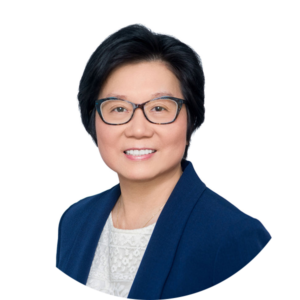 Kathy Do
VP Finance and Operations
READ BIO
Kathy is responsible for Finance and Operations at MemVerge. She brings over 20 years of experience in accounting, finance and business operations with a track record in leadership of building strong teams to support growing companies.
Prior to MemVerge, Kathy was Vice President, Controller at MapR Technologies where she joined as one of the earliest employees and developed infrastructure in accounting and operations that spanned the company's growth from a startup to a well-established industry player. Prior to MapR, Kathy held the corporate controller position at Xactly Corporation, Rainfinity and SQRIBE. Her broad experience includes global accounting operations, ERP system setup and implementation, financial planning, and cash management. Kathy has a B.S. in Business Administration from San Francisco State University and an MBA from the University of Phoenix.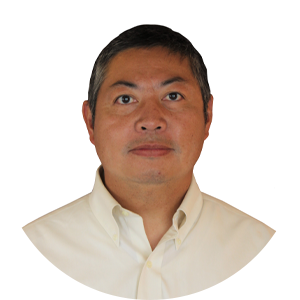 READ BIO
Yong Tian is VP of Products for MemVerge.
He heads the product strategy and engineering development for the company's Memory Machine software. Previously Yong was Co-Founder and COO of UltraSee Corp, a pioneer in software-defined ultrasound imaging.
He holds a Master of Management from Stanford Graduate School of Business, Masters of Electrical Engineering from the University of Illinois, and B.E. in Electrical Engineering from the Cooper Union.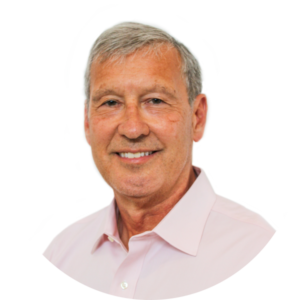 READ BIO
Frank Berry is VP of Marketing at MemVerge. Before joining MemVerge, Frank was CEO and senior analyst at IT Brand Pulse, a trusted source of testing, research and analysis covering data center infrastructure. Frank is also founder and publisher of awsdailynews.com. Prior to founding IT Brand Pulse, Frank was vice-president of corporate marketing for networking company QLogic, and vice president of marketing for storage company Quantum.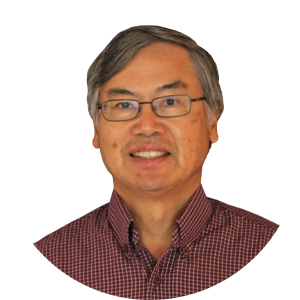 READ BIO
Bernie is VP of Business Development for MemVerge. He has 25+ years of experience as a senior executive for data center hardware and software infrastructure companies including companies such as Conner/Seagate, Cheyenne Software, Trend Micro, FalconStor, Levyx, and MetalSoft. He is also on the Board of Directors for Cirrus Data Solutions.
Bernie has a BS/MS in Engineering from UC Berkeley and an MBA from UCLA.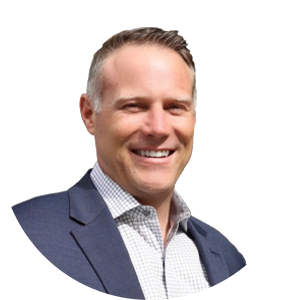 READ BIO
Sean brings an impressive, 20 year track record and deep expertise in sales, business development, and executive leadership that spans SaaS, security, cloud technology, operations, managed services, IT infrastructure, data storage, and services. Sean has a blend of large company and startup experience including executive leadership roles at Arrow Electronics, Dell EMC Corporation managing billion dollar plus P&L's and teams over 100 people. In addition, Sean has held positions at three high-growth startups, where his contributions included building channel programs and sales processes along with driving double-digit growth. All three companies had successful exits including Equallogic Corp, bought by Dell Technologies for $1.4B cash (largest all cash acquisition in IT history to that point), and Zerto Inc, acquired by HPE for $360M cash.
Sean is on the board of two organizations, one as a strategic advisor to Zlinq Corp, and as a business advisor to the Metro State University school of Business.
Sean lives in Colorado and loves sports of all kind, spending time outdoors camping, hiking and fishing, but is a terrible skier. Sean received his BA at the University of Colorado at Boulder.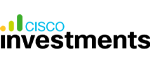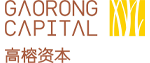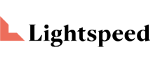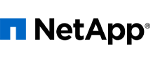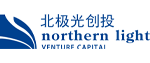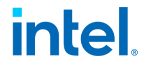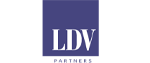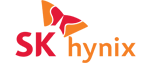 KEY MARKET DYNAMICS
A New Category is Emerging
Digital Transormation is Driving New Requirements
Situation Overview
• 91.1% of enterprises undergoing DX in the next three years
• More data-centric business models will drive AI/ML-infused analytics
• Performance and availability implications for enterprise storage
• Market evolution will drive demand for persistent memory technologies
Real-Time Workloads Are On The Rise
• Worldwide, data is growing at a 26.0% CAGR, and in 2024 there will be 143 zettabytes of data created
• By 2021, 60-70% of the Global 2000 will have at least one mission-critical real-time workload
The Industry Responds with a New Category: Big Memory
Defining Big Memory
Big Memory is a class of computing where the new normal is mission-critical applications and data living in byte-addressable, and much lower cost, persistent memory.
It has all the ingredients needed to handle the growth of IMDB blast zones by accelerating crash recovery. Big Memory can scale-out massively in a cluster and is protected by a new class of memory data services that provide snapshots, replication and lightning fast recovery.
The Foundation is Intel Optane DC Persistent Memory
The Big Memory market is only possible if lower cost persistent memory is pervasive. To that end, IDC forecasts revenue for persistent memory to grow at an explosive compound annual growth rate of 248% from 2019 to 2023.
MemVerge Software is the Virtualization Layer
Wide deployment in business-critical tier-1 applications is only possible if a virtualization layer emerges to deliver HPC-class low latency and enterprise-class data protection. To that end, MemVerge pioneered Memory Machine™ software.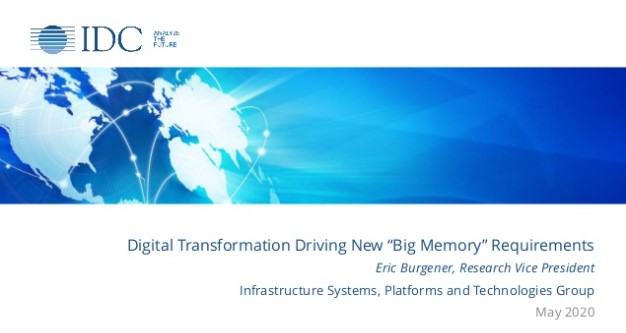 IDC MaturityScape Benchmark: Future Enterprise – Maturity Distribution Across the Stages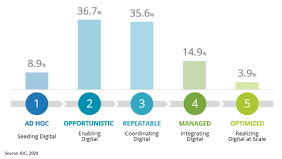 Worldwide Real-Time Data and Share, 2015-2024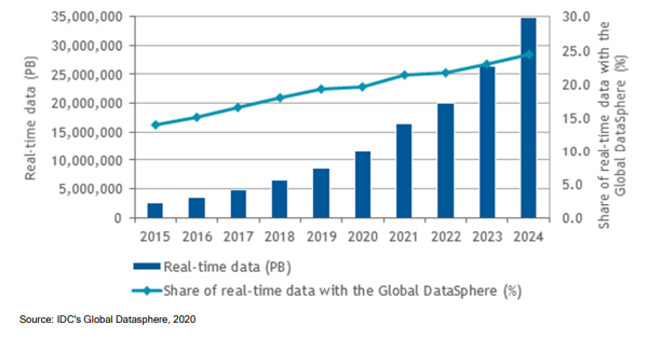 Persistent Memory Revenue Forecast 2019 – 2023 – IDC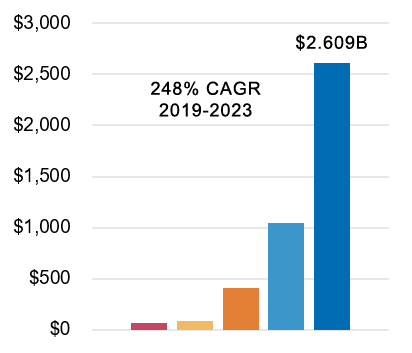 MemVegre Software
Memory Machine
Memory Machine Software
Big Machine Software
Memory Machine is the industry's first Big Memory software with the unique ability to virtualize memory for plug-and-play compatibility with existing applications, scale-out memory in a cluster to form a memory lake and provide data services which make the massive pools of memory highly available.
Fast Time-to-Deployment with Plugand-Play Compatibility
Transparent Memory Services allow Memory Machine to deploy and provide access to persistent memory with no modifications to application code.
Data Services Across a Cluster Make HA Possible
The Memory Machine allows persistent memory to scale-out among multiple servers in a cluster. The Cluster Manager directs communications snapshot, replication, and recovery operations across ultra-low latency RDMA connections.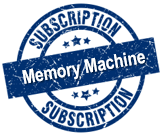 Virtualizes DRAM & Persistent Memory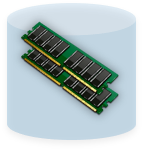 Snapshot, Replication & Recovery Data Services

Run across Ultra-Low Latency RDMA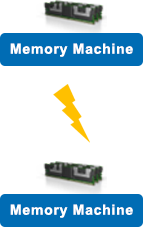 Memory Machine Architecture
The Memory Machine architecture is designed to provide transparent access to persistent memory while at the same time providing developers with the tools to build highly available memory lakes across a cluster.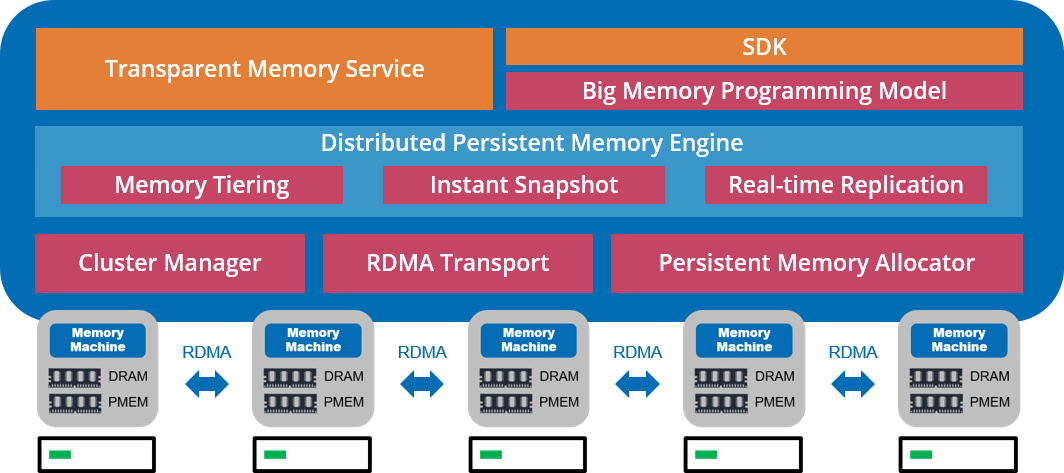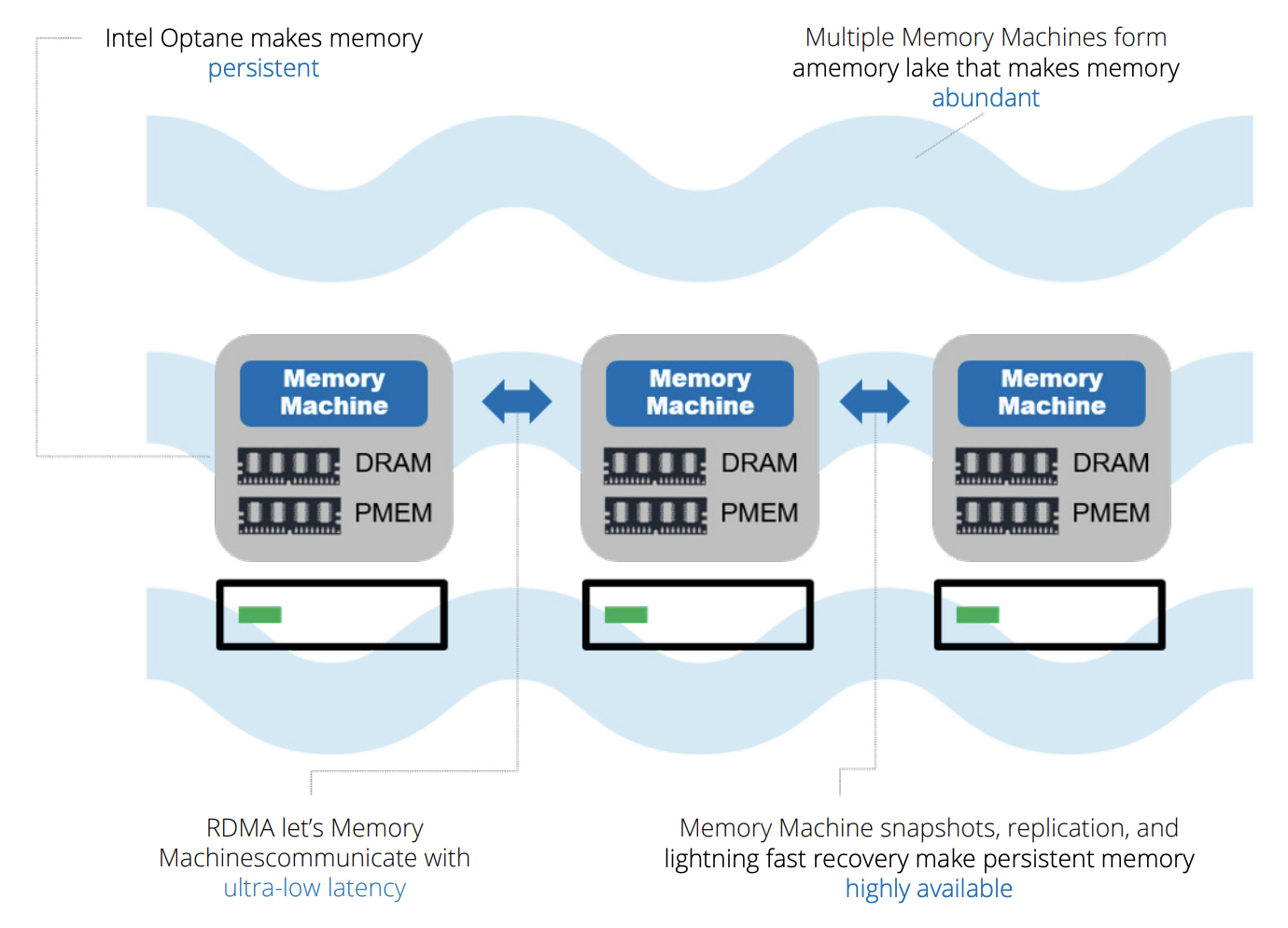 Memory Machine Use Cases
According to IDC, by 2021, 60-70% of the Global 2000 organizations will have at least one missioncritical real-time workload. Below are just a few examples of use cases that are implementing Big Memory now.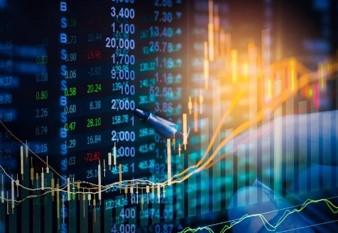 Latency-sensitive transactional workloads such as highfrequency trading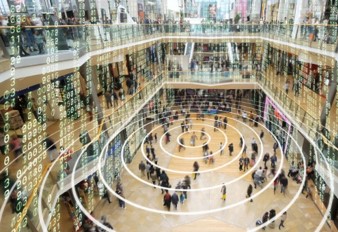 Real-time big data analytics in financial services, healthcare, and retail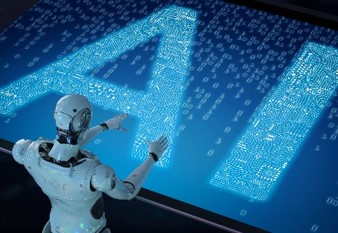 AI/ML analytics and inferencing like fraud detection and smart security