Edge Computing World – Edge Woman of the Year
We are not surprised, but very proud to announce that Kathy Do, VP of Finance at MemVerge, has been selected as one of the 10 Edge Woman of the Year Finalists. The award recognizes those in a role impacting the direction of their organization's strategy, technology, or communications around edge computing, edge software, edge infrastructure, or edge systems.
Kathy's impact on our organization stands tall alongside the accomplishments and involvements of other finalist from high-tech leaders including Arm, VMware, and Nokia.
The 10 Edge Woman of the Year 2020 Finalists: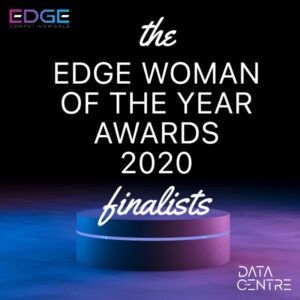 Fay Arjomandi, Founder, President & CEO –  mimik technology inc.
Kathleen Kallot, Director, AI Ecosystem – Arm
Nancy Shemwell, COO – Trilogy Networks, Inc.
Angie McMillin, Vice President & General Manager, IT Systems – Vertiv
Ramya Ravichandar, VP of Product Management – FogHorn
Meridith Schuler, Financial and Strategic Operations Manager, SBA Edge
Jenn Didoni, Head of Cloud Portfolio – Vodafone Group Business
Kathy Do, VP, Finance and Operations – MemVerge
Nurit Sprecher, Head of Management & Virtualization Standards – Nokia
Malini Bhandaru, Open Source Lead for IoT & Edge, VMware
The winner of the Edge Woman of the Year will be announced on Monday, October 12th, at Edge Computing World.
Good luck Kathy from everyone at MemVerge!