App Library Qualified App Registry
Memory Machine Cloud edition makes deploying apps easier by making qualified apps accessible from the App Library. The growing list of apps in the library include Seurat, Cell Ranger, GATK, Sentieon, BWA, SPAdes, Megahit, Supernova, Blast+. You can create your own private library so your team can deploy apps with a simple Float command or from the Memory Machine GUI.
View of Memory Machine App Library from CLI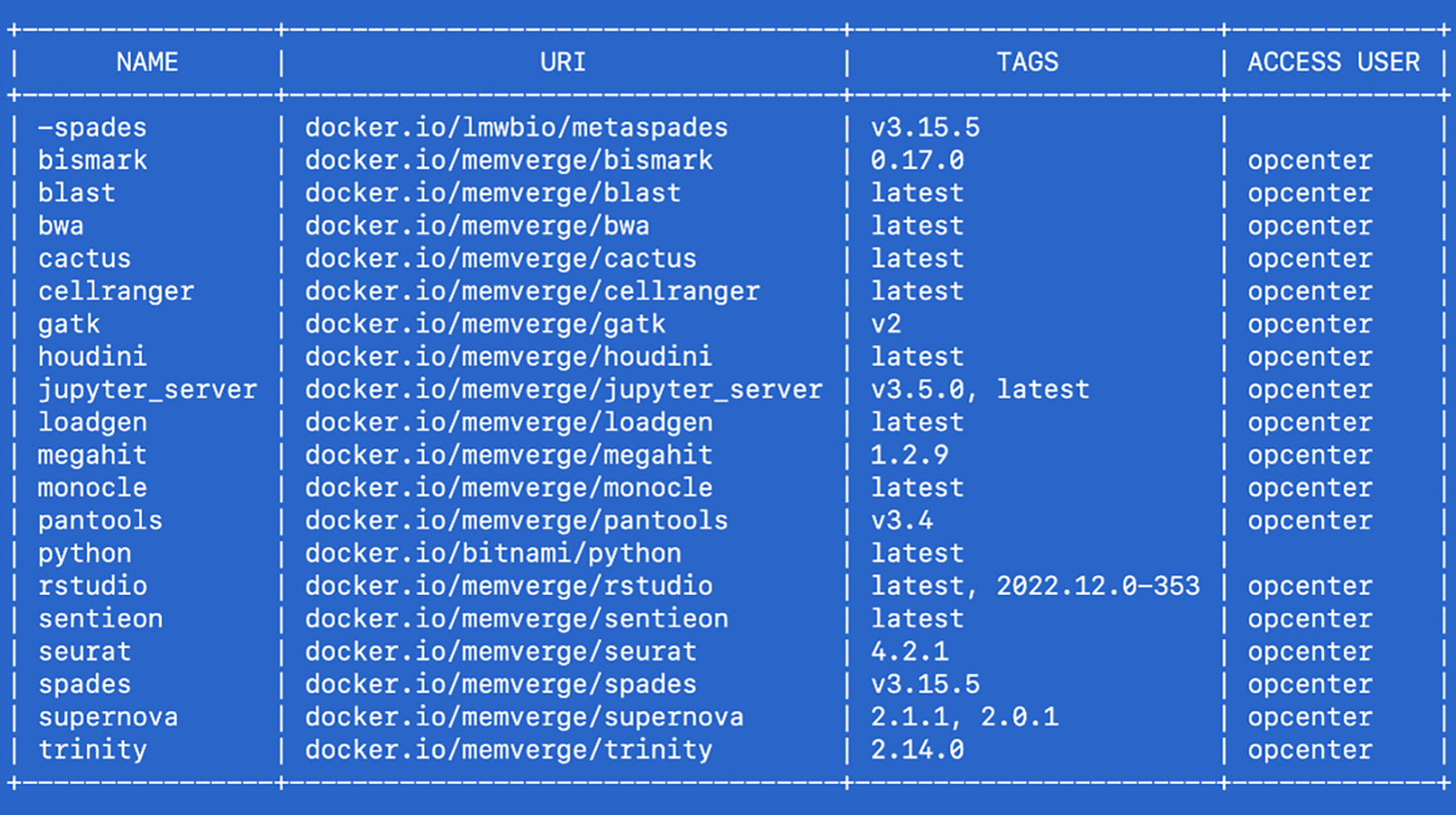 View of Memory Machine App Library from GUI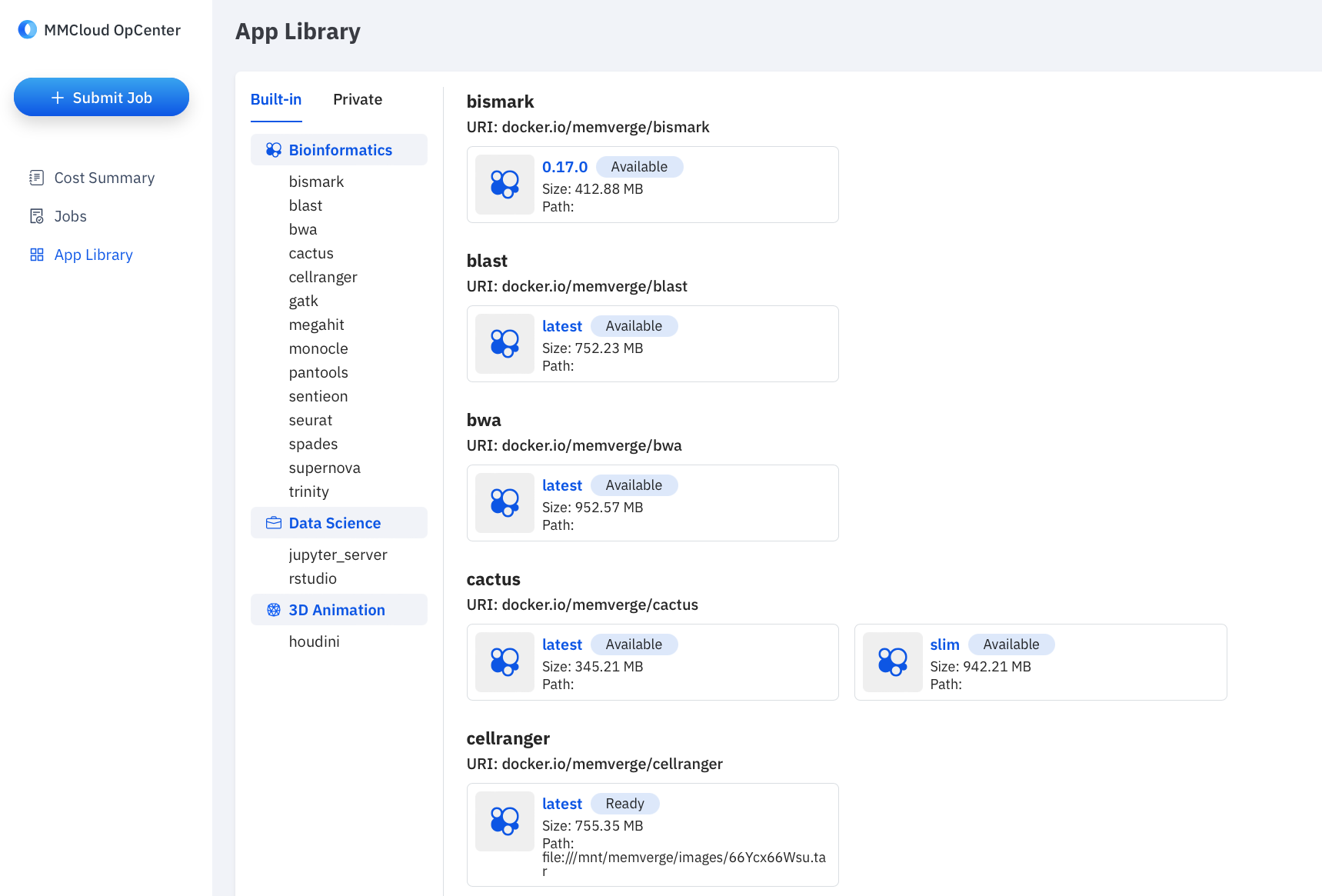 We are happy to provide you a full demo, free trial, or access to play in a Sandbox set-up in AWS so that you can see how Memory Machine Cloud can help you save cloud costs by 60% or more. Get started for free!